Winemaking
Thoughtful & Classical
There is no set "house style" or single winemaking recipe at COLLATERAL. Winemaker Mike Hirby draws upon decades of experience to respond with a deft hand to what each harvest brings. Our cellar practices include extended aging in puncheon, barrel fermentations, and partial whole-cluster fermentations, depending upon the vintage. We craft vineyard-designate wines that are texturally elegant and freshly aromatic in their youth, and poised to increase in complexity with cellar age.
One thing that's integral to our approach: We are draconian in our selections. We bottle only the finest barrels, from the best vineyard blocks.

The Pledge
Our finest offering at COLLATERAL is a promise of continuity to all who have supported D. R. Stephens Estate over the years, and a promise of excellence to all those who have joined our community more recently. COLLATERAL's "The Pledge" Napa Valley Red Wine continues a decade-old tradition of bottling a top barrel selection in only the very best vintages—in fact, we originally named this wine COLLATERAL, in reference to a memorable childhood conversation between Justin and his dad. We only release "The Pledge" when the vintage justifies it, so quantities are limited. Become a Member to ensure access to this rare wine.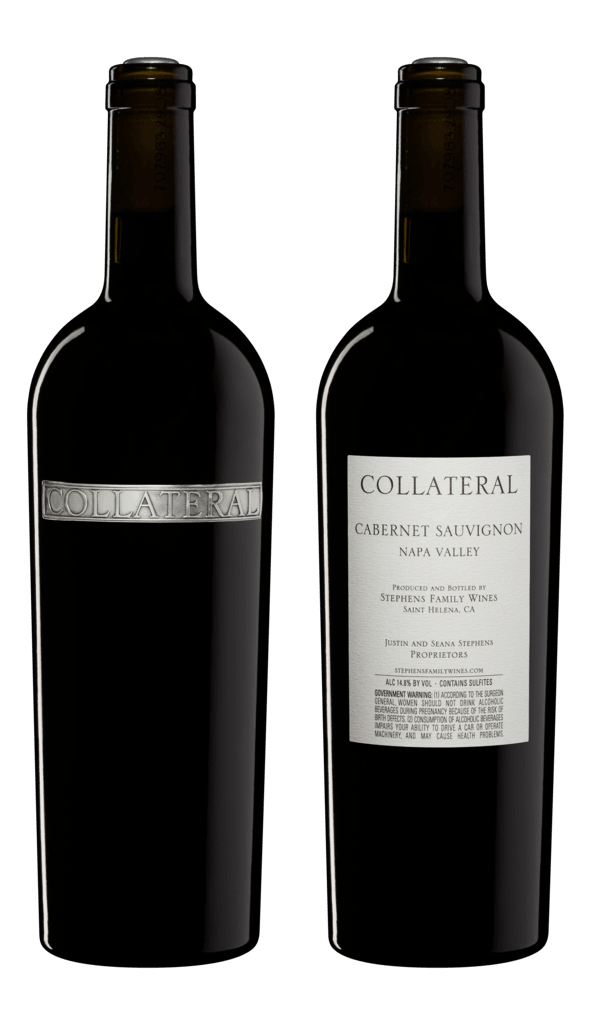 Cabernet Sauvignon
Bud Break

April 11, 2019
Veraison

July 26, 2019
Harvest

October 7 – 16, 2019
Brix

26.3
Ph

3.85
Block Yield

1.879 Ton
Production

259 Cases
Composition

100% Cabernet Sauvignon
Clone

4, 7, 8, 169, 337 and 412
Cooperage

22 Months in French Oak, 75% New – Darnajou, Taransaud, Berger, Atelier Centre France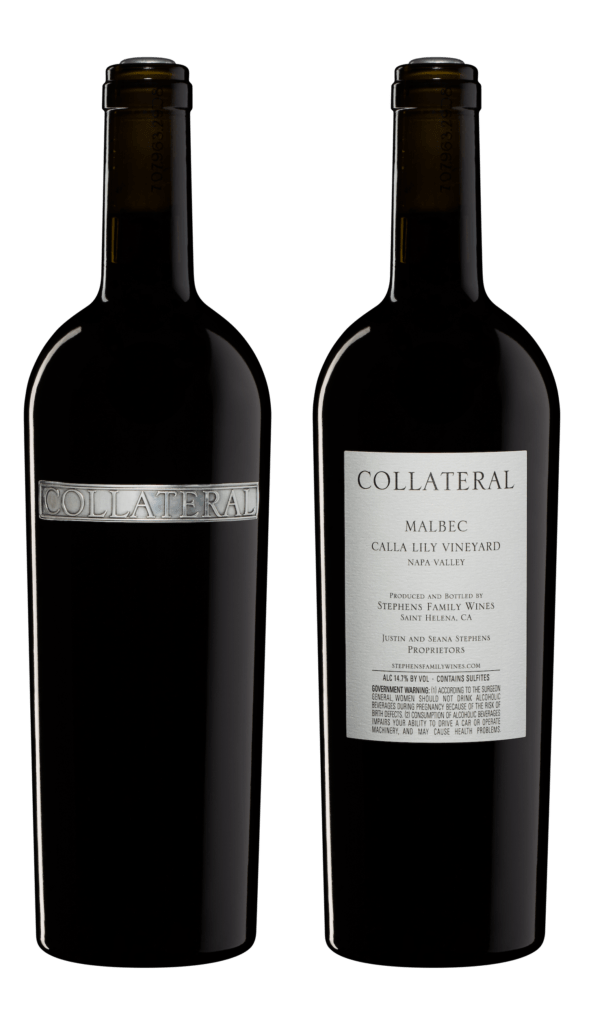 Malbec
Bud Break

April 3, 2021
Veraison

July 10, 2021
Harvest

September 28, 2021
Brix

27.1
Ph

4.24
Block Yield

2.2 Ton
Production

137 Cases, 11 Bottles
Composition

100% Malbec
Cooperage

17 Months In French Oak, 40% New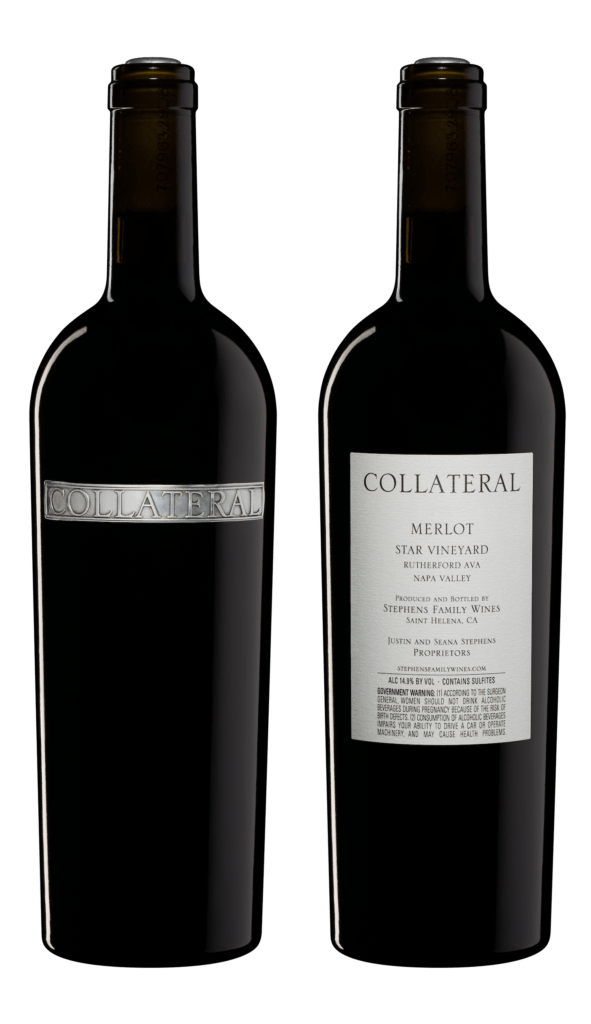 Merlot
Bud Break

March 28, 2019
Veraison

July 22, 2019
Harvest

October 5, 2019
Brix

27.7
Ph

3.65
Block Yield

2.05 Ton
Production

95 Cases, 8 Bottles
Composition

100% Merlot
Cooperage

17 Months in French Oak, 50% New Darnajou and Bossuet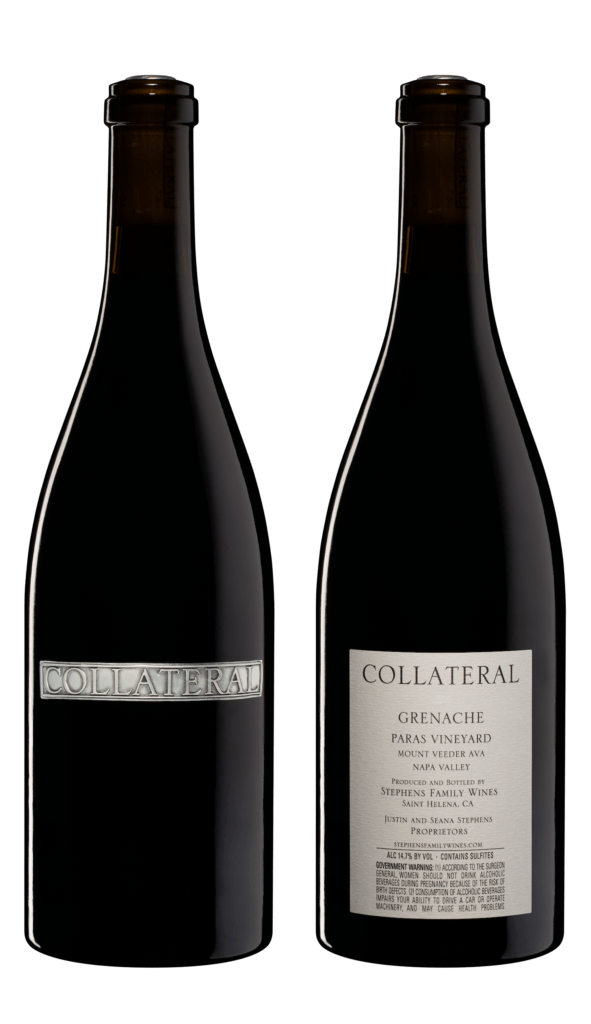 Grenache
Bud Break

April 5, 2021
Veraison

July 12, 2021
Harvest

September 30, 2021
Brix

24.0
Ph

3.43
Block Yield

3.4 Ton
Production

119 Cases, 9 Bottles
Composition

100% Grenache
Clone

Clone 515
Cooperage

18 Months in 66% New French Oak, 500l Puncheon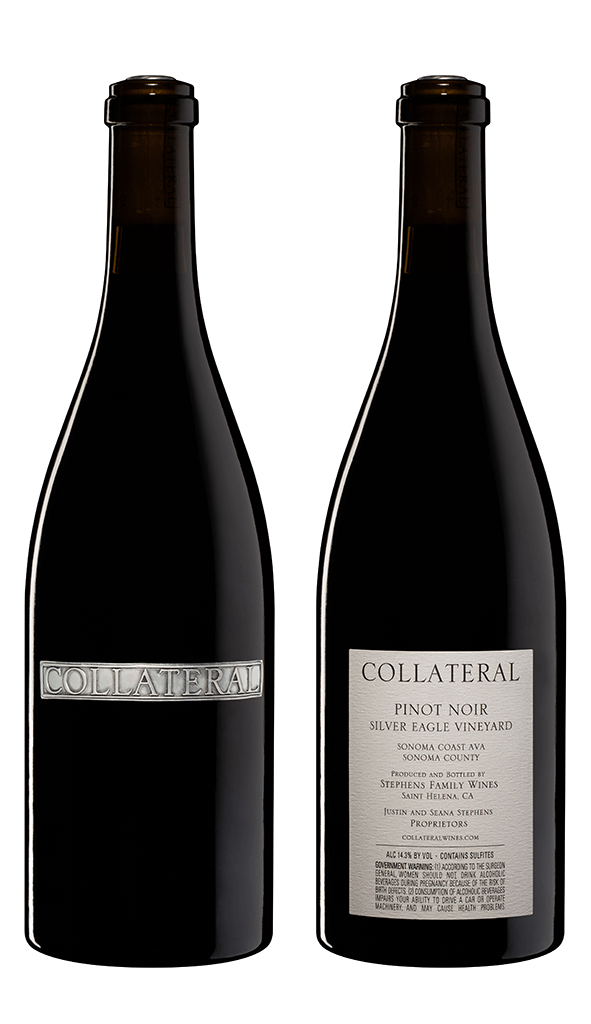 Pinot Noir
Bud Break

March 22, 2021
Veraison

July 10, 2021
Harvest

September 6, 2021
Brix

25.2
Ph

3.35
Block Yield

2.05 Ton
Production

211 Cases, 8 Bottles
Composition

100% Pinot Noir
Clone

100% Pommard
Cooperage

11 months in French oak, 40% new Burgundy barrels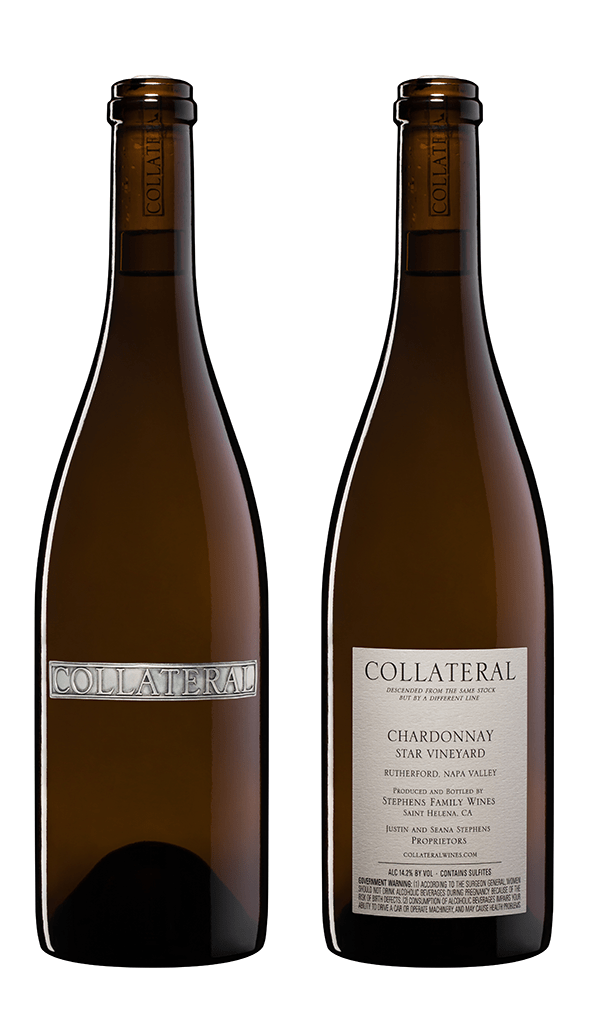 Chardonnay
Bud Break

March 19, 2021
Veraison

July 27, 2021
Harvest

September 3, 2021
Brix

22.9
Ph

3.41
Block Yield

3.00 Ton
Production

191 Cases, 4 Bottles
Composition

100% Chardonnay
Clone

100% Old Wente Clone
Cooperage

17 months in French oak, 33% new Burgundy Barrels