Meet the Team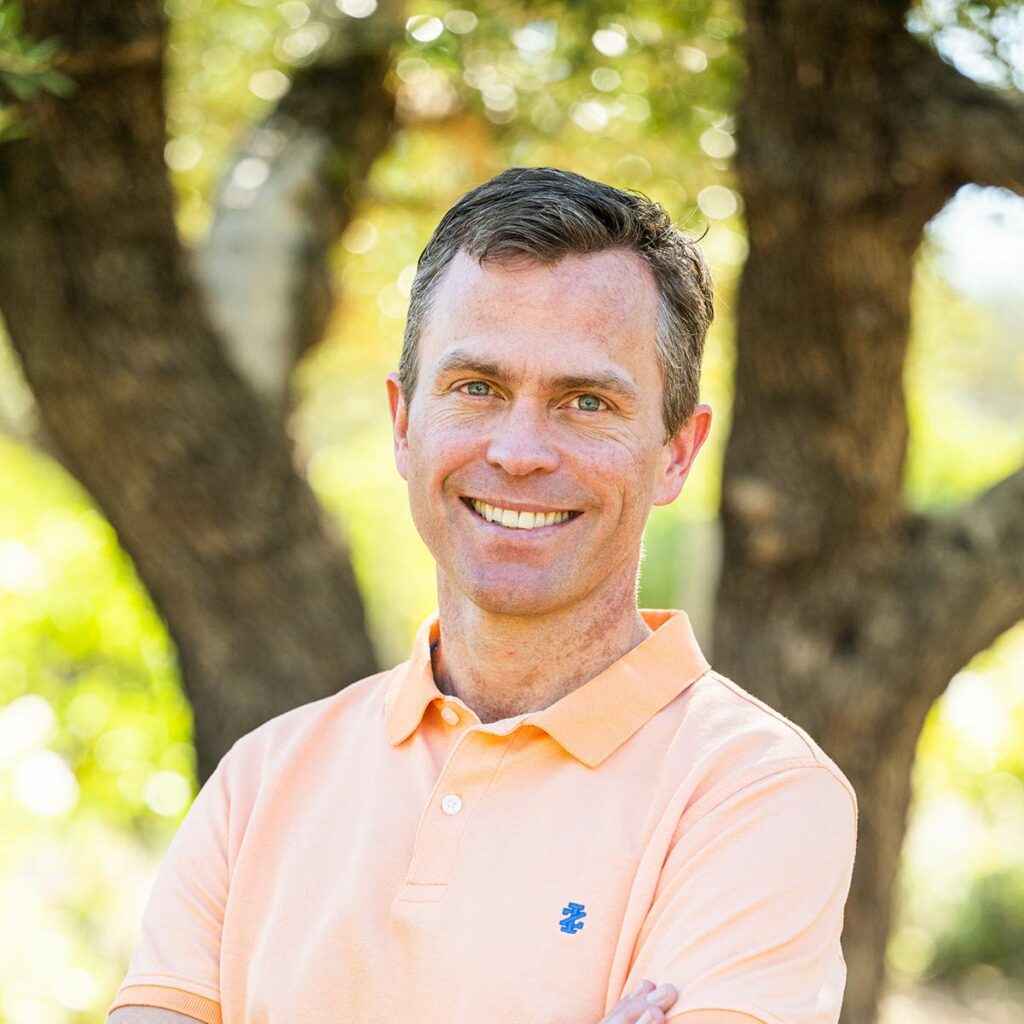 Justin Stephens
Proprietor
After graduating from U.C. Berkeley in 1998, Justin embarked upon a brief career in commercial real estate before realizing that his love of wine had become an obsession. He quickly immersed himself in the wine business, working in every position from cellar rat to sales manager, at Miner Family Winery, Saddleback Cellars, Venge Vineyards, and Seavey Vineyard, before cofounding Stephens Family Wines. He ran D. R. Stephens Estate while launching his own label, HUNNICUTT, in the early 2000s. COLLATERAL represents the culmination of Justin's creative exploration as a vintner.
Life-Altering Wine
Elyse "Coeur du Val" Napa Valley Zinfandel 1996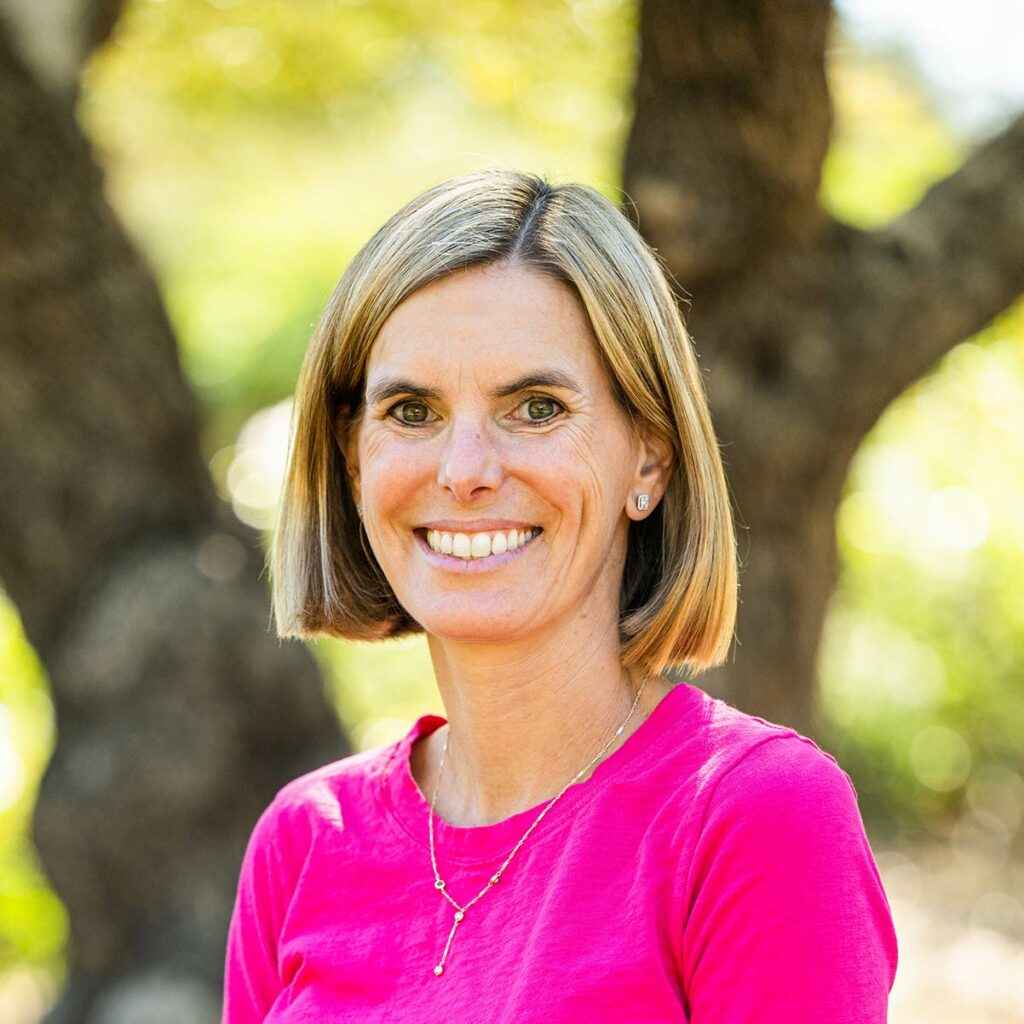 Seana Stephens
Proprietor
Seana began visiting the Napa Valley during a college summer internship. Upon graduation from the University of Colorado, she spent a decade employed in advertising in San Francisco during the week, and slipping away to St. Helena on weekends to taste wine and spend time with her future husband, Justin. Seana devoted her early career to messaging for big brands including Beringer Vineyards, 24-Hour Fitness, Sprint Wireless, and The North Face. She now relishes handling marketing for our ultra-boutique wineries, COLLATERAL and HUNNICUTT. She and Justin have two daughters, Parker and Preston, and a son, Beckett.
Life-Altering Wine
Rocking Horse Napa Valley Zinfandel 1998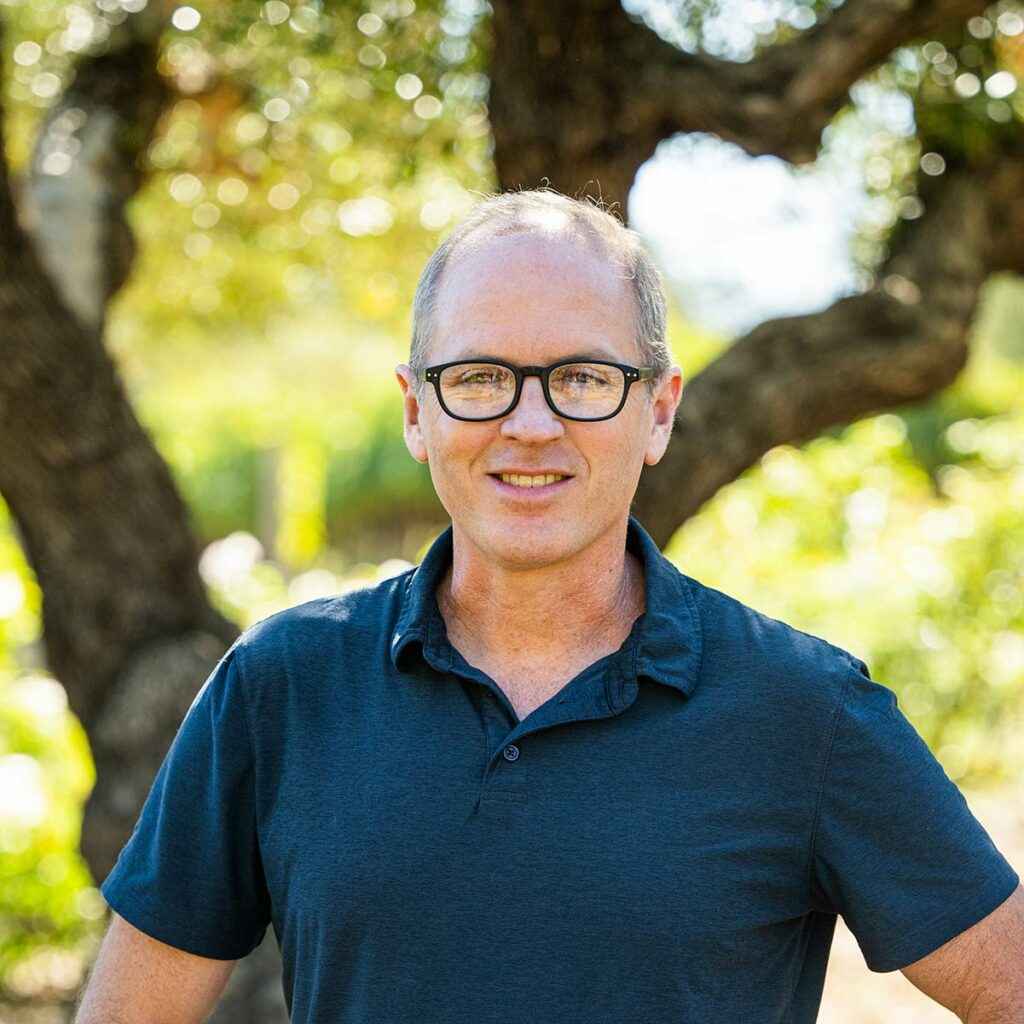 Michael Hirby
Winemaker
Mike's contemplative winemaking style reflects his background as a former philosophy major and lifelong musician. After working as a sommelier, traveling abroad, and falling for the wines of the Southern Rhône, he moved to the Napa Valley, where he learned his craft as assistant winemaker at Behrens & Hitchcock before landing the winemaker position at Realm Cellars. In 2010, Justin Stephens convinced Mike to take on the winemaker role at D. R. Stephens Estate. Today, in addition to D. R. Stephens Estate and COLLATERAL, Mike makes wine for his own label, Relic Cellars.
Life-Altering Wine
Domaine Comte Georges de Vogüé Musigny 1969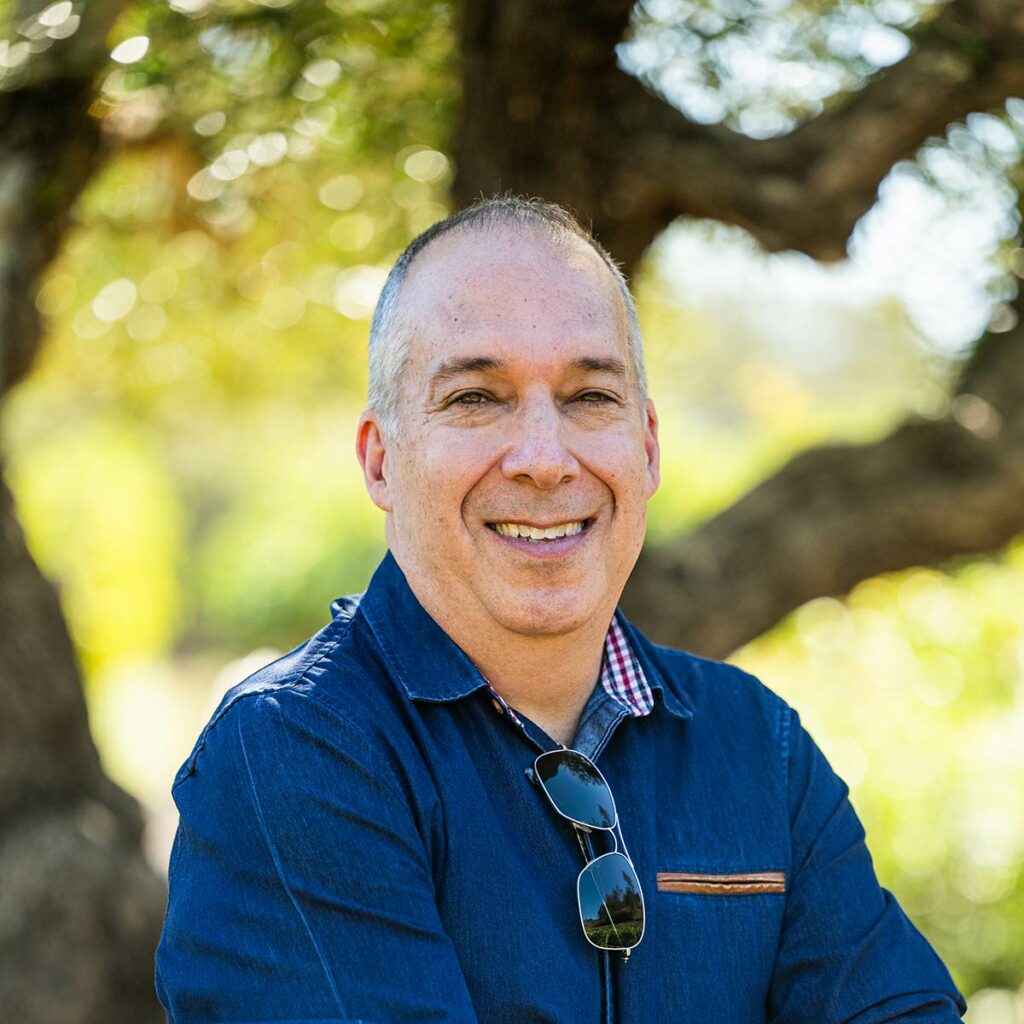 David Robbins
Partner, Director of Sales
David's first career was as a recording engineer in the music industry in New York City, where he worked with prominent artists such as Madonna and David Byrne when he wasn't traveling to the Napa Valley to appease his wine obsession. David and his wife Letitia finally gave into the call of wine and moved to the Napa Valley in 1999. A certified Level II Sommelier, David has headed up hospitality and sales for top Napa producers including Darioush, Hartwell Vineyards, and D. R. Stephens Estate.
Life-Altering Wine
Château Beychevelle Saint-Julien 1978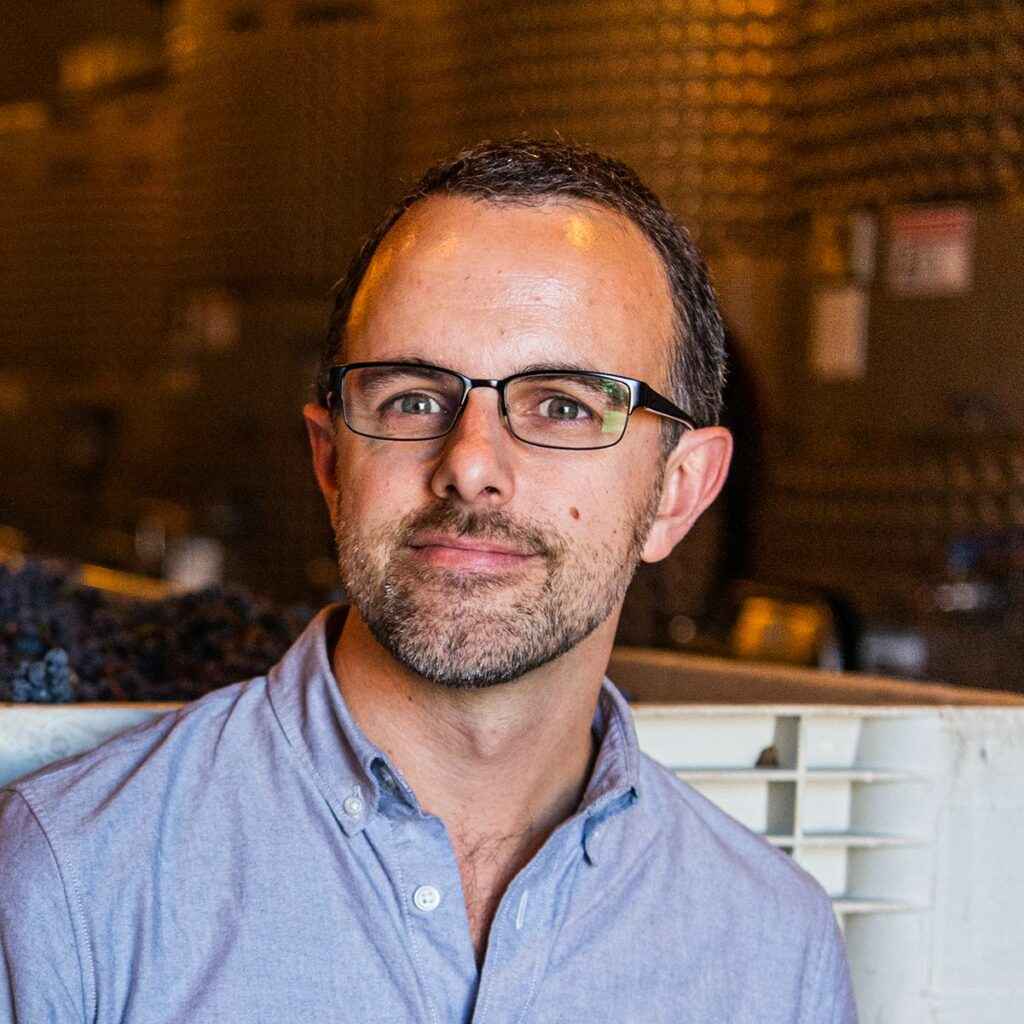 Andrew Bohi
Partner, Director of Operations
Andrew started out in the tech industry but on a summer-long trip to Europe in 2006, he realized he needed to spend more time among vineyards and winemakers. In 2010, he worked up the courage to leave his career to pursue wine, starting out as a harvest intern at Hook & Ladder Winery in the Russian River Valley. Andrew then spent three years at Seghesio Family Vineyards before joining the team at HUNNICUTT as Hospitality Director. He now splits his time between HUNNICUTT and COLLATERAL.
Life-Altering Wine
Bodegas Tintoralba Almansa Crianza
(Garnacha Tintorera/Syrah) 2001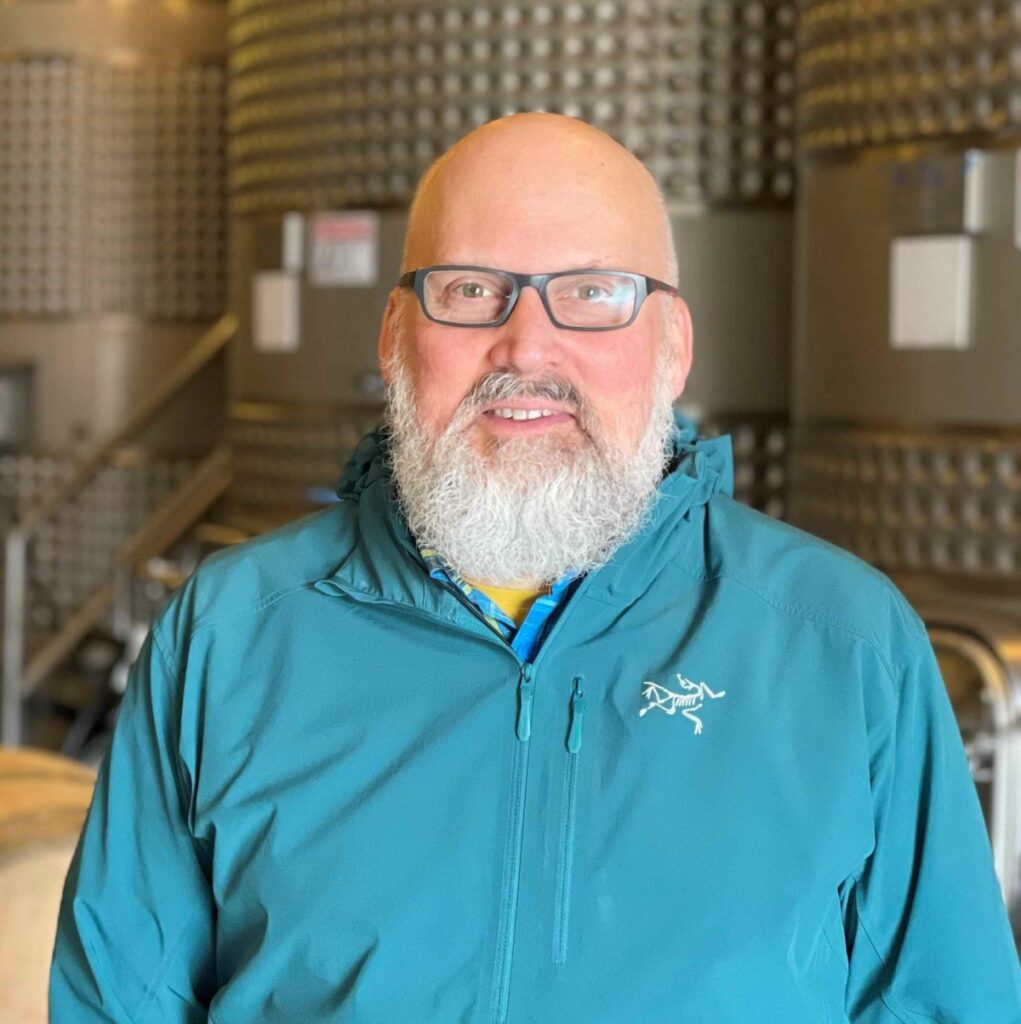 John DeGregory
Brand Ambassador
A native Californian, John arrived at the Napa Valley Cooking School in St. Helena in 2000. As soon as he discovered the region's wines, he put aside his plans for a culinary career, and he has not looked back since. Over the years, John has worked with Beringer, Schramsberg, Clif Family, and Von Strasser wineries, among others. John and his wife Susan live in Calistoga, his home base for bike-packing and ultra-distance cycling trips.
Life-Altering Wine
St. Supéry Napa Valley Cabernet Sauvignon 1997